Welcome to Orchid Events Israel
Imagine your perfect event. Imagine inspiration at your fingertips. In fact, let your imagination run wild. We're Orchid Events, event planners in Israel, and we're here to bring your vision to life.
Totally stress-free party event planning in Israel, expertise & local knowledge, creative & inspirational ideas, a portfolio of Israel's most e

xquisite venues

, the very best suppliers…saving you time & effort, leaving you to enjoy the experience.
Having your event in Israel opens up a world of possibilities.
Exchanging rings on Tel Aviv's golden beaches, Bar Mitzvahs amidst the ancient charms of Jerusalem and parties in some of the hottest spots in the Mediterranean.
With offices in Tel Aviv and London, we fuse in-depth local knowledge with

boundless creativity

, exceptional standards and faultless attention to detail to create your perfect event in Israel. Led by Israel events specialist and leading media commentator Sarah Balfour, we're here to ensure that your Israeli celebration is seamlessly spectacular and inimitably bespoke.
Get in touch and tell us your requirements
Whether you need help planning a unique wedding, a stylish corporate function or are seeking inspired Bar Mitzvah ideas, Orchid Events are here to assist you in creating your special occasion. Use the button below to let us know about your next event, to see how we can help!
Distinctively Israel, Uniquely Yours
Whatever inspires your event in Israel, be it the captivating culture, electrifying energy or spectacular settings, we're here to unleash its true potential.
For many, holding an event in Israel is about attaining that eclectic blend of two cultures. We'll ensure your celebration is infused with that intoxicating mix of Jewish tradition with a splash of Israeli vibrancy for the perfect combination.
With over eight years' experience, long-established relationships with leading local suppliers and a constant presence on the ground, our Tel Aviv team, led by Sarah Balfour, has the expertise and knowhow to bring your vision to life.
Planning Perfection, Limitless Inspiration
A matchless melting pot of tradition and innovation, the old and the new, Israel provides the perfect backdrop for truly unforgettable events.
Whether you know exactly what you want or are looking to be inspired, every event we create in Israel is uniquely bespoke and fuelled by imagination.
From the first ideas to the final farewells, we take care of each and every detail of your event in Israel, for stress-free planning, flawless results and an unforgettable experience to cherish.
If you're ready to be inspired, call us on +44 (0)208 123 6057 or email us. We'd be delighted to tell you more about us and to arrange a free consultation about your event in Israel.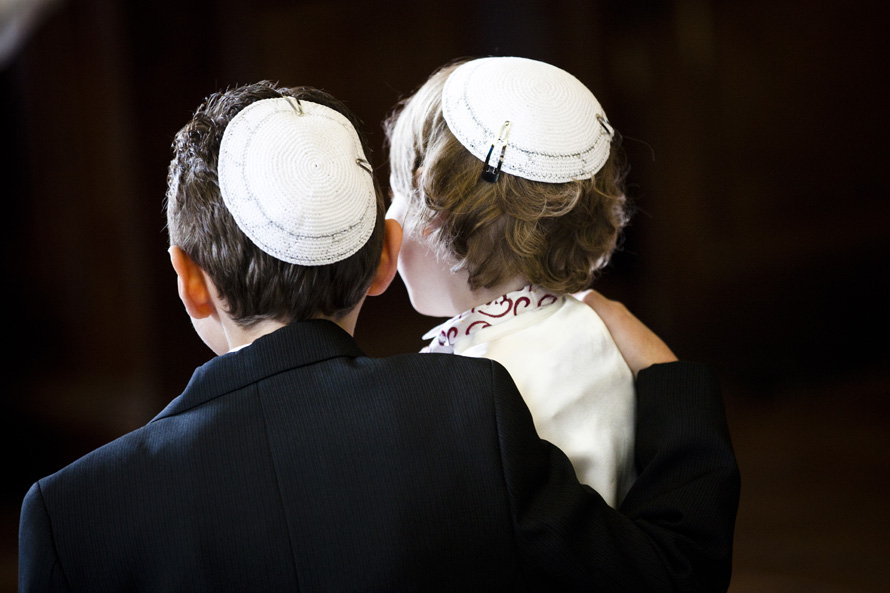 Bat & Bar Mitzvah
Creative, professional and cutting edge, Orchid Events are brimming with sensational Bat and Bar Mitzvah ideas to make your celebration stand out. Whether you're planning to hold the occasion in … Read More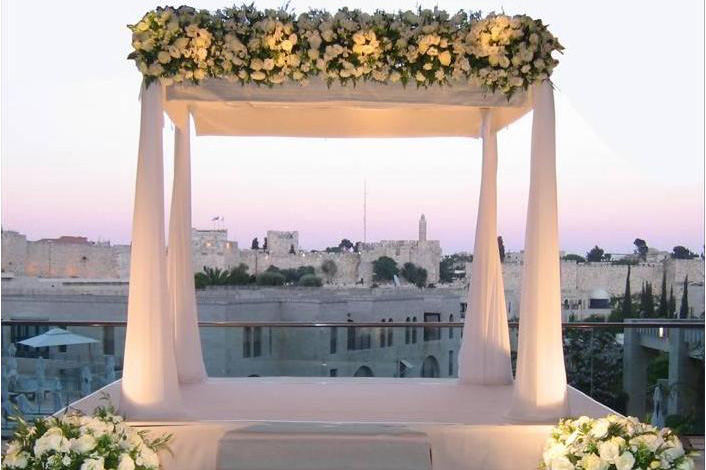 Weddings
Cascading flowers in a medieval castle, bohemian chic in a hip art gallery; whatever your dream, Orchid wedding planners make your special day sensational, flawless and uniquely yours. As you prepare … Read More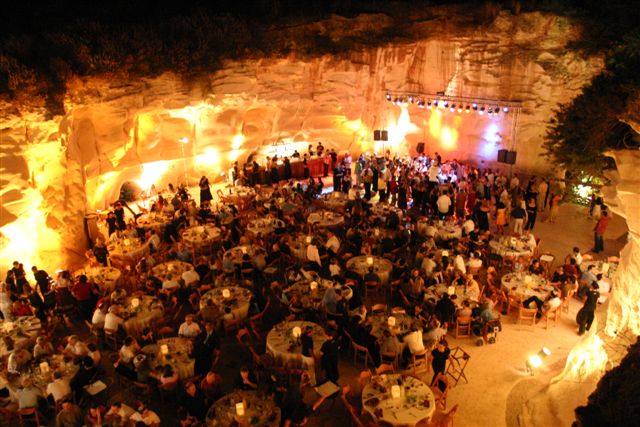 Celebrations in Israel
An experienced events company brimming with energy and inspiration, Orchid Events create spectacular corporate functions throughout London, the UK and around the world. Applying our expertise and … Read More
Planning to perfection – we take care of every detail, expertly coordinating events for flawless results.

From our first meeting to the final touches and beyond – we're here to make planning your event entirely stress-free.

Venue research – At Orchid we listen to your needs, conduct thorough research and then provide you with a comprehensive selection of venues, each specifically chosen based on your requirements.

Event styling and design – making it uniquely yours

Creative ideas and expertise

Creative ideas and expertise – we believe that outstanding entertainment is a vital element of a perfect party, igniting the atmosphere and enthralling your guests.

Access to our selective portfolio of the finest suppliers
Outstanding entertainment – we believe that outstanding entertainment is a vital element of a perfect party, igniting the atmosphere and enthralling your guests.

Event Stationary – From your save the date cards and your invitations to the place names, table plans and escort cards, we will suggest designs, formats and styles, showing you a myriad of samples until we find the right one for you.

Guest Management – Orchid Events look after your guests on your behalf, making party planning feel effortless. Managing your RSVP's, taking care of overseas guests, providing an easy hotel booking service with negotiated discounts, we can take care of it all.

On the Day – Orchid's professional party planning team will be with you on the day of your event, onsite from the moment the first supplier arrives until the last guest has left, working tirelessly behind the scenes to ensure flawless results.


Make sure all of your guests receive an outstanding level of care

We're here to ensure a stress-free planning process – so you can relax as your perfect party takes shape.
Sarah Balfour
'Orchid Events is owned and led by Sarah Balfour. With her extraordinary vision and her meticulous planning abilities, Sarah has shaped Orchid Events into a leading light of the event planning industry. Sarah is committed to making Orchid Events exceptional in the industry. She wants it to thrive on inspiration, on excellent service and on producing one-of-a-kind parties for each and every client.
"Thank you for creating such a special night"
"I wanted to give you both a belated and huge thank you for creating such a special night for my wife and family. It was nothing short of fantastic, and I have received loads of emails and thank you notes confirming what a magical evening that it was. To get my age group on the dance floor and rocking is not easy, and yet they were all out there throwing out their back with  abandonment, well done!!  I even have some street creed with my kids for throwing a party that their friends  enjoyed as well! Thank again for a fantastic memory" – Hardy. Arabian Night's 50th Birthday Party
Thank you for your help and support with everything for the party. Your crew were fantastic too especially when I was being so demanding. It was a huge success!I would definitely love to work together in the future.
Mike and I cannot thank you enough for all of your hard work in the weeks running up to the wedding. We truly appreciated your help and hands on approach on the night. Thank you from the bottom of our hearts
Thank you for all your help in making Alex's Bar Mitzvah such a wonderful occasion. Without you and all your energy, patience and good humour it would not have been the fantastic weekend it was. Your attention to detail and the fact that nothing seems to faze you is what made the day so amazing. As you know the comments and letters we received completly astounded us and the whole experience totally exceeded all of Adam's and my expectations
Better late than never' has never been more appropriate, but I still wanted to put pen to paper and thank you 'officially' for doing such a fab job of organising my party. Your attention to detail and organisation were fantastic throughout as well as being throughly lovely to work with. We all had a fantastic evening with some lovely memories and your leather book is a beautiful keep sake
Just came to your name on my thank you cards list but don't even know where to start as there is just so much to thank you for! Firstly for our gorgeous guest book which is now on display in our new apartment! But more importantly for making the four days in Cascais more magical than we ever had thought possible and for being such a support and good friend during the planning process
I thoroughly enjoyed working with Sarah. She is a professional with lots of experience at all types of parties. I knew that I could trust her to make my son's Bar Mitzvah party an event he would never forget. She knew all the best vendors and helped to take my vision of what I wanted the party to be and brought it to life! People still say it is the best party that they had ever been to.
Thank you for a job well done this past weekend. To say that the events were a huge success would be an understatement. We have received nothing but stellar feedback on how amazing the weekend was – classy, warm, every detail thought of. I thought you and your team did an excellent job – everything went smoothly, your choices on music were excellent and everyone over performed expectations." – Todd "Thank you so much for all your hard work on the Bat Mitzvah for Julia. The weekend could not have gone better and there wasn't a single thing we would have done differently! We can't wait to work with you on the next one!
Having worked with Sarah and her team on what was often a very demanding and complicated project, I was consistently impressed by her attention to detail and the speed with which she responded to all my queries and requests. She managed to pull together a fantastic party in a very difficult venue and the 50 plus members of the Pimlico Road Association were very impressed with how smoothly the event was run. With so many elements to consider, this in no way detracted from the care and attention that was put into each aspect of the event. I hope to work with Sarah and her team again soon!
Thank you for a great, very creative, beautiful Bat-Mitzvah…everyone loved it, especially Jamie and all of us… Your friendly proffesional manner and great service and can do attitude is why you both are so well regarded by all of us bat and bar mitzvah mums and dads
Our wedding was everything we'd wished for and so much more besides. Thank you so much for all your hand work and attention to detail. We really couldn't have done it without you. We have so many special memories of the day. It was just perfect and everyone had a fabulous time. We've had so many compliments from our guests on every aspect of the wedding. I'm not sure we could thank you enough
Sarah created my perfect party — not once, but twice! She knew exactly what I wanted and made it happen. When I walked in the door and saw the room, it was exactly as I had pictured it would be. Every detail was attended to — the invitations, room, food, music and more — and every guest had a wonderful time. In fact, many of my guests hired her for their own parties. And, it was a pleasure to get to the end result, every step of the way. Sarah is a gem! I can't wait for my next excuse to throw a party
After meeting Sarah for the first time, I knew that she was going to make our party something unique and wonderful. She proved me correct! Sarah had a resource of suppliers that was endless. She came up with ideas that were creative and clever and anything that I had asked for no matter how outrageous, she was able to source. Her musical background was a huge advantage. Her relationships in that area helped to make the evening something extraordinary
We just wanted to say a quick thank you to you both for yesterday – we had the day of our lives! We will write to say thank you properly when we are back from honeymoon, but we didn't want to leave it so long without saying anything. We are also conscious that we didn't really say thank you to the band and to Robert – perhaps you could pass on an "interim thanks" on our behalf and we will write properly shortly. Again, thank you so much – you made our day wonderful! We will be in touch soon!!
Thank you so much for everything .Both days were perfect to every tiny professional detail and yet beautiful and magical …. Absolutely Brilliant!! Such a pleasure to have worked with you all . Please thank all the teams of both venues on our behalf esp Philip and Uday and the food was wonderful both days
I am so sorry that it has taken me all day to write you with profuse thanks for organizing the party last night at Abbey Road Studios for America Invades. I have been bombarded with emails from guests gushing about what fun they had, how fabulous the venue was, the delicious food, the drink and music, and generally how they didn't want to leave!! I guess the sign of a good party is even when the overhead lights are turned on the band won't stop playing and the guests have to be pushed out the door by the security! I can't thank you enough for your hard work, professionalism, tireless attention to detail and general good humor. Our most sincere thanks.
Sami and I wanted to say a big massive THANK YOU! The two days were absolutely magical and we couldn't be more happier.
Thank you very very much for making Kendal's bat mitzvah one of the absolute best memories of our lives – all of us loved every minute of it – only regret is that it went by so quickly – thank god we had the Thanskgiving dinner to get us started and to help drag things out a bit – the service at both hotels was spectacular and most memorable. The suite at the Berkeley was fantastic and super huge – I am sorry we could not sleep late and spend the entire day there. All was tremendous –
so thank you thank you thank you for a job very well done. Sad to think it's our last one…boo hoo – we shall remember this and keep it close to our hearts forever.
Thank you again for all your hard work – our wedding was fabulous, memorable and exactly what we wanted. Thank you for your hard work, patience, enthusiasm, creativity and boundless energy! We will always remember it.